This page holds resources that help FOCs that operate Bridges to Career Opportunities as a SIF site remain in compliance with that program's requirements, including information presented in LISC webinars and examples and templates to use on site.
BCO Time & Effort Reporting
These slides cover the January 13, 2016 SIF webinar that covered SIF accounting requirements, federal guidelines on time and effort reporting, recommendations for timesheets and sample time sheets. PDF
BCO Compliance Overview
This deck of slides from a December 16, 2015 SIF webinar covers budget directions, procurement, indirect cost rate and criminal background check requirements. PDF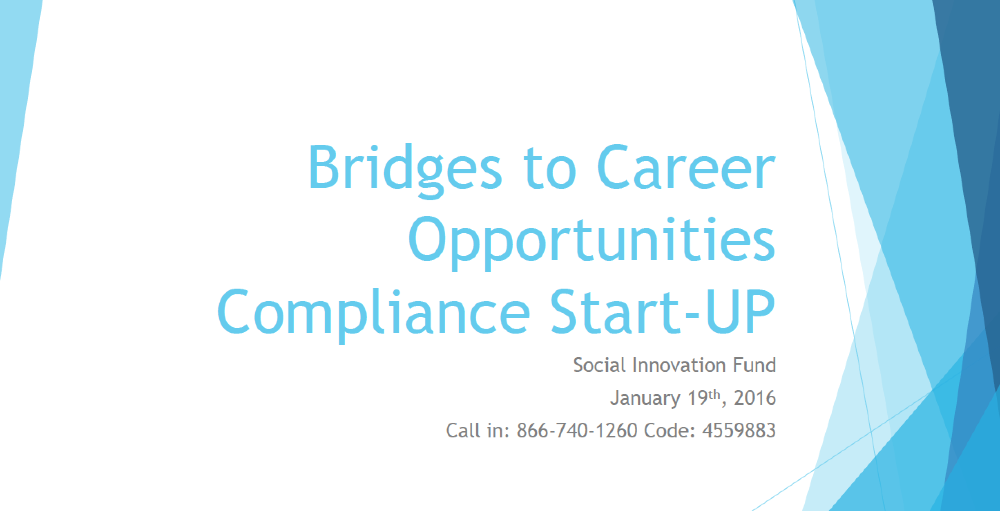 LISC's January 19, 2016 SIF webinar covered the financial reporting process and templates, expense documentation, and criminal background check requirements. PDF
Sample CDC Timesheet
An annotated spreadsheet for a bi-weekly timesheet that shows how to record time, signature requirements, electronic timesheet requirements and more. Excel
Recovering Indirect Costs Using the De Minimis Rate
This two-page guide explains the definition of the indirect cost rate option and includes details on how to calculate the rate (include an example) and frequently asked questions. PDF
Criminal History Check Resources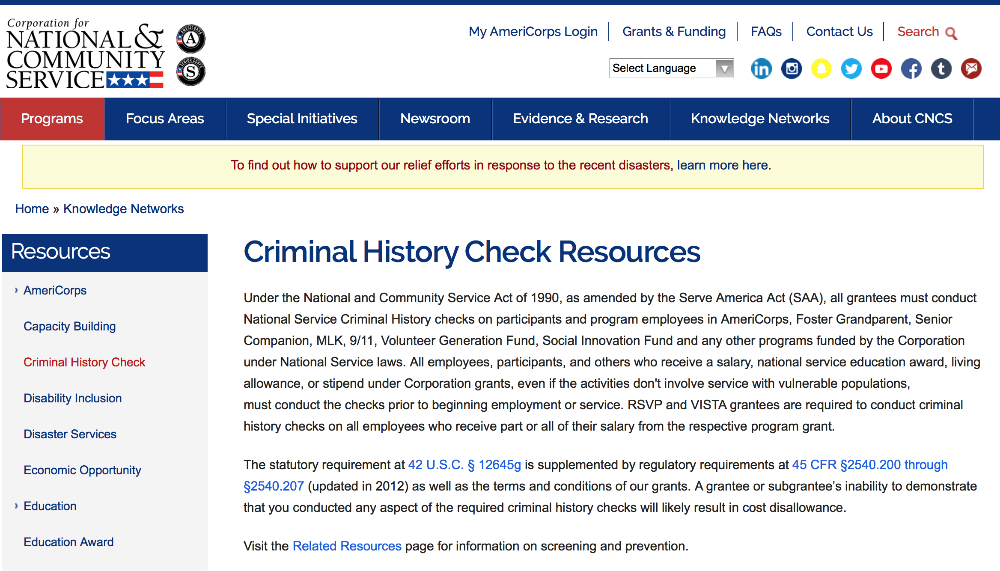 Anyone who receive a salary or other compensation from a SIF grant must undergo a National Service Criminal History check. These materials provide information and forms that allow an agency to perform a criminal background check.
Sample CDC Timesheet
An annotated spreadsheet for a bi-weekly timesheet that shows how to record time, signature requirements, electronic timesheet requirements and more. Excel