Join us at this year's meeting !


This year the meeting will be held in San Diego, CA. Join LISC and your colleagues for a two day meeting to discuss best practices in workforce development, financial capability, systems change, and much more. This is an opportunity to learn from other organizations, share your own best practices, and explore how our network can make long-term change for our communities.

The National Meeting will be able to accommodate up to two staff members from each FOC, at least one of which should be a program manager or director. Conference programming will begin with a full day on Thursday, December 12th, with optional pre-conference site visits and trainings starting on the morning of Tuesday, December 10th.




There are no registration costs for the meeting, but each participant will be responsible for arranging and paying for their own airfare and hotel costs. More information about hotel block rates are located below.





Dates/ Time:
Optional pre-conference activities include a day and a half of training on
December 10th and 11th
, and site visits to two San Diego Financial Opportunity Centers on the afternoon of December 11th. These events will be filled on a first-come-first-serve basis. Conference programming will begin with a full day on Thursday, December 12th through mid-day Friday, December 13th.






Location/ Hotel Block:
San Diego, California at Paradise Point Resort & Spa. A reservation room block is available for all attending the conference. The room rate is $175/ night. Click here to book your room. This link and reservation will remain active until 11:59PM on Tuesday, November 12th , 2019.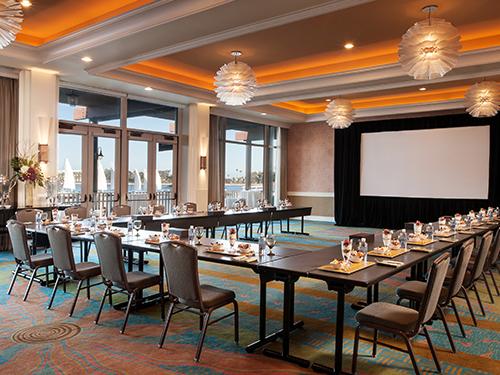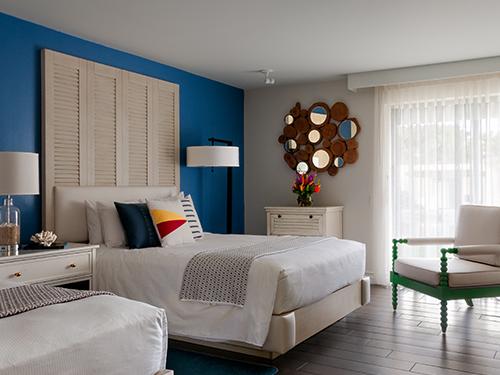 Follow the action, live !

For this year' s meeting FIWB will be utilizing an event app to share all meeting details. Download the app to have everything you need at your fingertips. With the app you will have the ability to preview the agenda and schedule your very own meeting itinerary, connect and network with other participants, post your experience on social media, view presentation slide and speaker bios and provide feedback. More information to come !
*Preliminary Conference Agenda
---
Tuesday, December 10, 2019
Optional pre-conference trainings (limited capacity; filled on a first-come-first-serve basis)
Training Options:
Group Facilitation
Trauma-Informed Coaching Interventions Pursuing
Employer Engagement & Client Career Advancement
Financial Coaching Practicum (Pre-requisites required)
DOL grantee sites training (Invitation only)

Wednesday, December 11, 2019
9:00 AM -- 12:00 PM
12:00 PM -- 1:30 PM
1:30 PM -- 5:00 PM
5:30 PM -- 7:00 PM
Optional pre-conference trainings (pre- registration required)
Lunch on your own
Site tours -- International Rescue Committee & San Diego Housing Commission
Networking Reception
Thursday, December 12, 2019
7:30 AM -- 5:00 PM
7:30 AM -- 8:30 AM
8:30 AM -- 9:00 AM
9:00 AM -- 10:15 AM
10:15 AM -- 10:30 AM
10:30 AM -- 11:45 AM
11:45 AM -- 12:00 PM
12:00 PM -- 2:15 PM
2:30 PM -- 3:45 PM
3:45 PM -- 4:00 PM
4:00 PM -- 5:30 PM
Registration
Breakfast
Welcome & Introductions
Opening Keynote -- The Future of Workforce: Inclusive Economic Development
Break
Breakout Session 1
Session Options:
Retention and Advancement Strategies
Transportation, Distribution & Logistics (TDL) - Specific Pathways
Inequality and Asset Building
Myth Busters: Employing Formerly Incarcerated Clients
Using Data to Evaluate Program Success
Break
Luncheon Plenary -- Financial Health & Wellness
Breakout Session 2
Session Options:
Employer Engagement: Big and Small
Breaking Down Barriers: Solutions to Employment Obstacles
Financial Opportunity Center Service for Special Programs (Micro-enterprises and Home-ownership)
Career Pathways in Creative Industries
Funder Breakout
Break
Afternoon Plenary: Are We Rational? Behavioral Science and Our Work
7:30 AM -- 12:00 PM
7:30 AM -- 8:30 AM
8:30 AM -- 9:45 AM
9:45 AM -- 10:30 AM
10:30 AM -- 12:00 PM
11:15 AM -- 1:30 PM
Registration
Breakfast
Plenary: Local Spotlight on San Diego
Break/ Networking Time

Table Talks
Luncheon Plenary and Closing Remarks