Financial Stability Contacts
Financial Stability Contacts
Financial Stability Contacts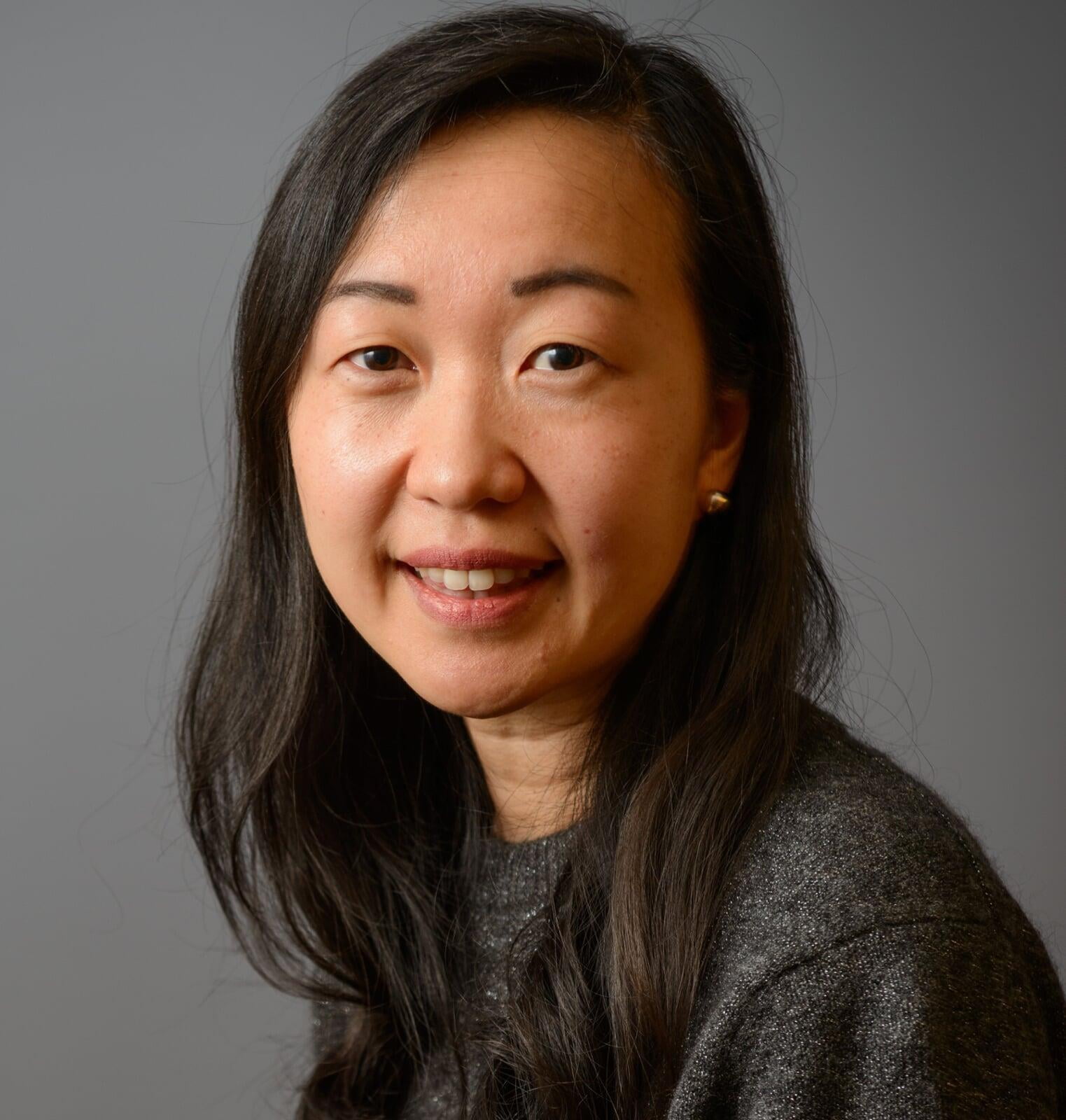 Seung Kim, VP Family Income and Wealth Building

As the Vice President of LISC's Economic Development Programs, Seung leads the strategy and expansion of LISC's national workforce and asset building initiatives, and supports the operations and development of LISC's growing network of business development organizations. Under her leadership, LISC has employed a community-focused and data-driven approach to pilot, test, and scale promising programs. Prior to joining our national staff in 2012, Seung was a consultant for LISC Chicago's Centers for Working Families and worked with the national office on FOCs. Seung was also a VP of fixed income analytics for ANB Financial Group, an analytics associate for Performance Trust Companies and a financial coach. She has a bachelor's from Northwestern University and an MBA from Northwestern's Kellogg School of Management. Laura is the Director of Financial Health where she supports LISC's Financial Opportunity Center® and Bridges to Career Opportunities network. Laura manages the department's wealth building strategies, including access to safe and affordable financial products, building short- and long-term savings, and creating opportunities for credit-building most notably through the LISC Twin Accounts™ product. Prior to joining LISC, Laura worked at Helen Keller International and has a breadth of experience in program design, non-profit capacity-building and grants management. She holds a bachelor's degree from the University of Washington and a master's in public administration from New York University and is a Returned Peace Corps Volunteer.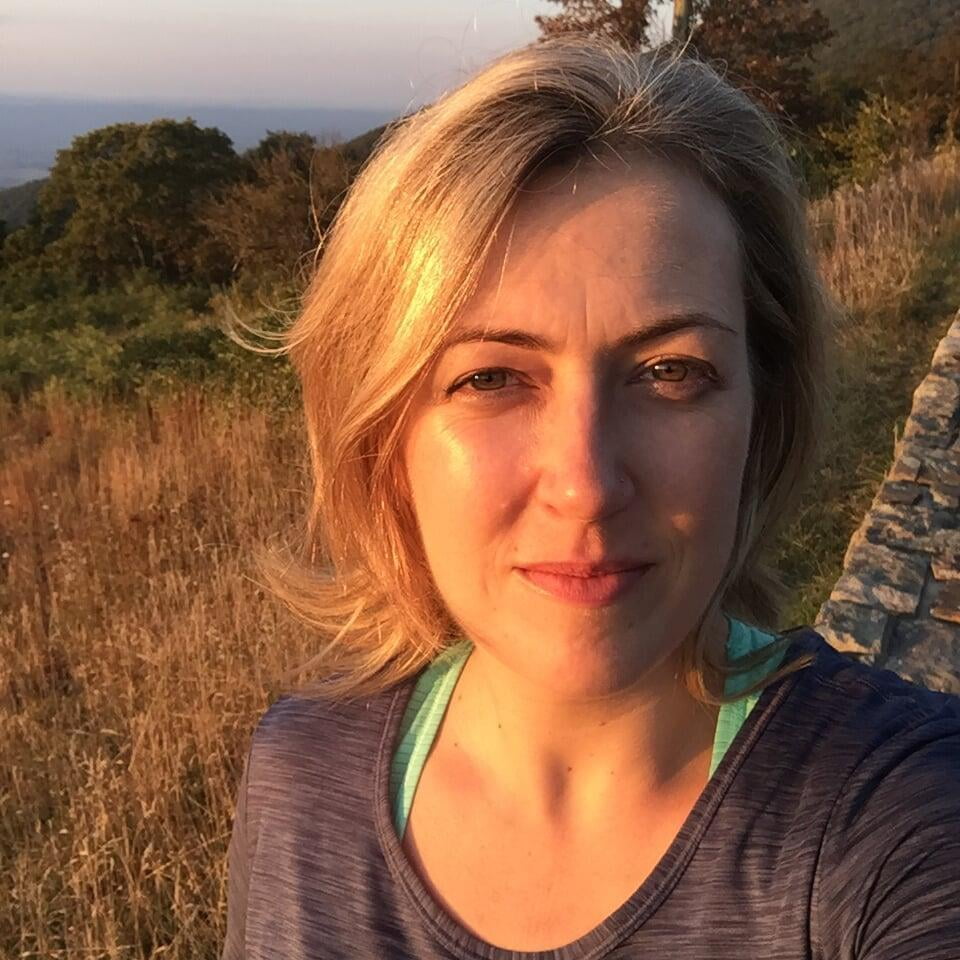 Katrin Sirje Kärk, Director of Workforce Innovations
Katrin supports LISC's Financial Opportunity Center® and Bridges to Career Opportunities network, with a focus on program sustainability and innovations including employer partnership development, retention and advancement, digital skilling, and FOCs' role in creating pathways to homeownership. After starting her career in communications at PolicyLink, she joined LISC to help grow the FOC and Bridges models, then launched a $32M financial capability grant program at NeighborWorks America, and spent time in Rural LISC collaborating with local partners to expand workforce and asset building innovations in rural America before rejoining LISC's national team in 2019. Katrin earned a bachelor's degree from Barnard College and a master's degree in public administration from the Marxe School of Public and International Affairs at Baruch College-City University of New York. She also holds Economic Development Financial Professional and Housing Development Finance Professional certifications from National Development Council and was a 2018 Opportunity Fellow with Opportunity Finance Network.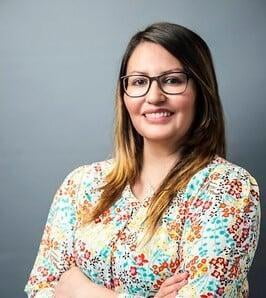 Carolina has over 12 years of experience working in nonprofit in the Chicago area, including in grants management, data evaluation, contract regulations, fiscal management, programmatic design, and CRM administration. Carolina supports multiple LISC national programs including the Financial Opportunity Center® (FOC) Network, Business Development Center (BDO) Network, and the Entrepreneurs of Color Fund (EOCF) as the Salesforce System Administrator managing over 750 users. In addition, Carolina provides the FOC network with technical assistance and model implementation support. Carolina holds a dual bachelor's degree from the University of Illinois at Chicago in finance and management and is a Certified Salesforce Administrator.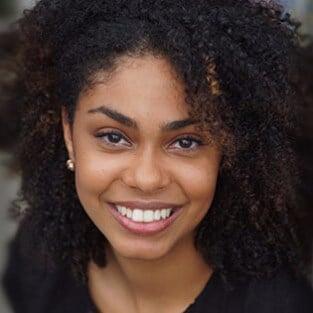 Prior to joining the FIWB team, Jackie was both a data and research intern for the LISC Chicago office and the Adult Learners Programs and Services (ALPS) specialist at Jane Addams Resource Corporation (JARC, a Chicago FOC). Before that she served as a LISC AmeriCorps member facilitating digital literacy and employment services workshops for adult job seekers in Chicago. She received a B.A. in Sociology from Southern CT State University and a master's degree in Urban Planning and Policy from University of Illinois at Chicago. Jackie supports the data efforts of the team as well as grant management and compliance.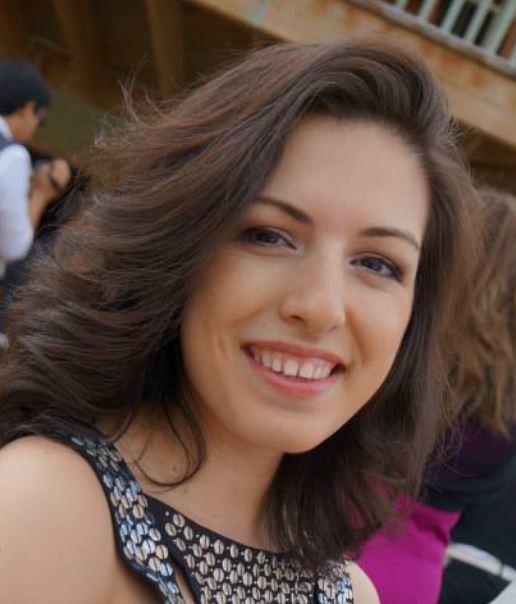 Lorena Avillaneda, Assistant Program Officer

Lorena Avillaneda is a Houston native with over five years of experience in the nonprofit sector. She co-manages two Salesforce platforms for LISC's Financial Opportunity Center® (FOC), BDO, and EOCF networks by providing ongoing system maintenance, customizations, custom reports & dashboards, and any other program data needs. In addition to this, she facilitates virtual trainings and provides technical assistance to users. Before LISC, Lorena worked at a former Financial Opportunity Center® in Houston where she held roles as a Career Coach, Executive Assistant, and Program Support Specialist while acting as the back-up Salesforce Administrator for the agency-wide platform. Lorena earned a Bachelor of Science in human development and family studies from the University of Houston with a credential as a Certified Nonprofit Professional (CNP).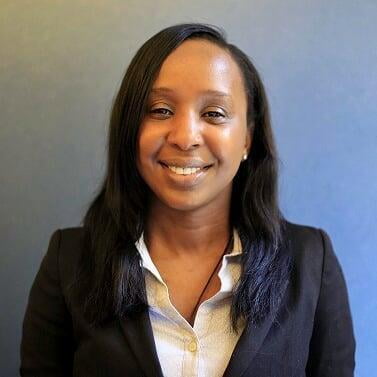 Candi supports the Family Income and Wealth Building (FIWB) team by providing a range of grants management and compliance functions. She also assists with development and implementation of the FIWB program initiatives. Candi joins LISC after serving as Program Specialist for the State of New Jersey Department of Environmental Protection (NJDEP), Superstorm Sandy Blue Acres Buyout Program. She also has over 10 years of experience working in the nonprofit sector. Candi has a passion for community action and service. She holds both a bachelor's and a master's degree in political science from Rutgers University.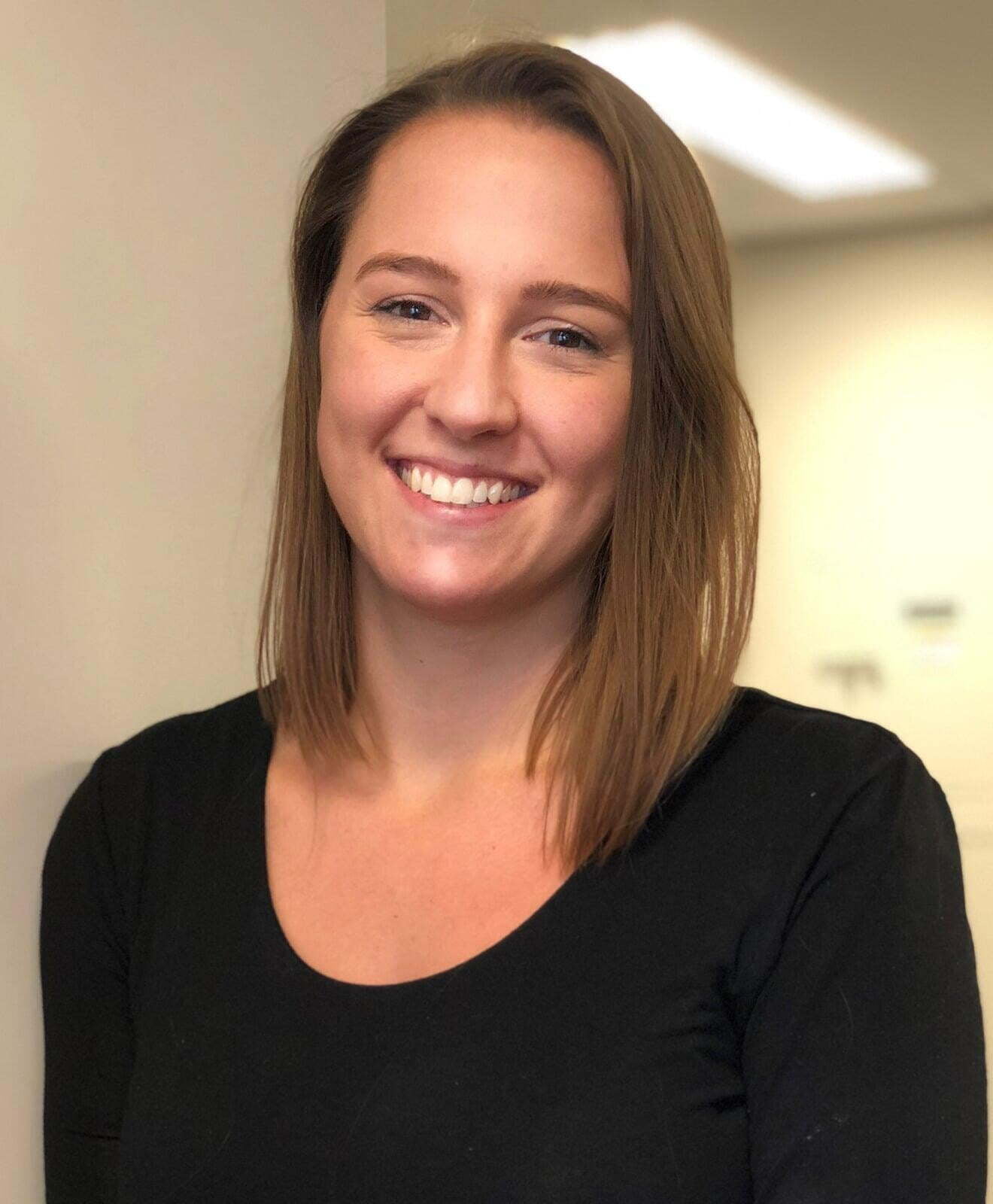 Julia provides technical assistance, grants management and program support to LISC's Financial Opportunity Center® and Bridges to Career Opportunities networks, with a focus on workforce development. Julia has over 10 years of experience in nonprofit and corporate responsibility, including program and grant management, capacity building and cross-sector partnerships. Julia joined LISC from the Corporate Social Responsibility team at Prudential Financial where she led pro bono capacity building programs that connected employee talent to nonprofit organizations and small businesses. Prior to Prudential, Julia worked at two different nonprofit organizations that focused on financial literacy training and career development programming. She holds a BA from Lafayette College and a master's degree in public administration with a focus on Public and Nonprofit Performance Measurement from Rutgers University-Newark.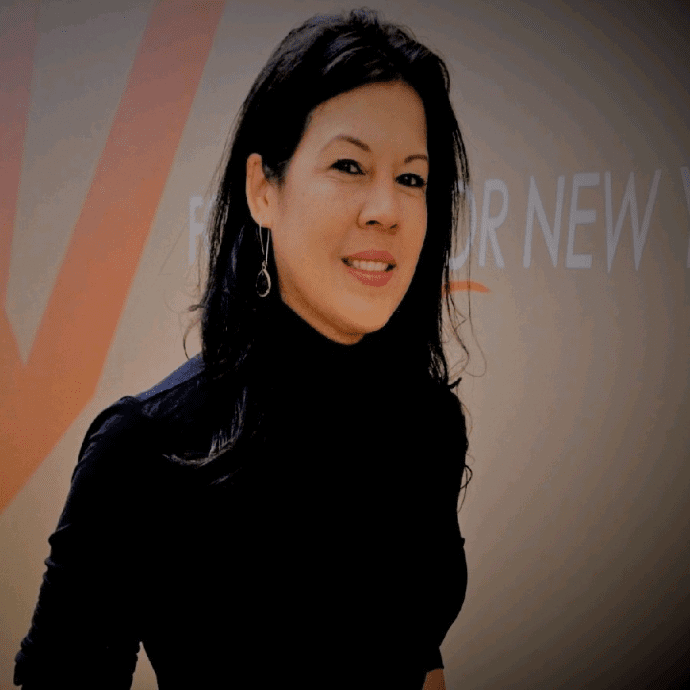 Laine supports grant management, program development, and technical assistance to the LISC Financial Opportunity Center® network. She has over 10 years of experience working in the nonprofit sector, focusing primarily on financial empowerment and microfinance. Laine is a bilingual project manager who enjoys creating collaboration between the public and private sectors to benefit underinvested communities. Before joining LISC, Laine worked at Food Bank for New York City, managing its financial empowerment program planning and execution and expanding programming from a direct service model to a train-the-trainers model in public schools and food banks. Previously, Laine worked at ACCION USA, responsible for its outreach strategy, supporting the lending team, developing partnerships with financial institutions and government agencies to assist entrepreneurs with capital. Laine has interests in the connection between asset-building and microenterprise. She is an alumna from the Zicklin School of Business, Baruch College, and NYU Wagner Graduate School of Public Service.
Local LISC Office Contacts
 Office Location

 Contact Person

 Atlanta
Amit Khanduri, Program Officer
 Boston
Emily Jones, Senior Program Officer

Silvana Bastante, Program Officer
Charlotte
 Hiba Asalih, Program Officer

Harold Lloyd, Program Officer
 Chicago
Jennifer McClain, Financial Opportunities Director

Sarai Garza, Program Officer

 Cincinnati
Valerie Daley, Senior Program officer
Connecticut
 Farhana Arif, Program Officer

Christina Dellaventura, Assistant Program Officer
 Detroit
Jackie Burau, Program Officer

Karista Gallick, Assistant Program Officer
 Duluth
Emily Mowchan Drevlow, Assistant Program Officer

 Flint
Juan Zuniga, Executive Director

Shaina Tinsey, Assistant Program officer 

 Houston
VanNhi Nguyen, Senior Program Officer

Madeleine Chaisson, Program Officer

Sandylane Oquendo, Assistant Program Officer
 Indianapolis
Natalia Rodriguez Hilt, Assistant Program Officer

Brandon Taylor, Program Officer
 Jacksonville
Anikka King, Program Officer

Kathie Silva, Program Assistant
 Kansas City
 Trese Booze, Program Officer

Kelli Hearn , Assistant Program Officer

 Kalamazoo
Sonja Dean, Program Officer

 Los Angeles
Shona Sen, Program Officer

 Milwaukee
Christopher Kemp,

Deputy Director



Celia Benton,

Program Officer



Gabrielle Charles, Assistant Program Officer
 New York
Ibrahima Souare, Program Officer

Leah Martins-Krasner,

Program Officer

 Newark
Senia Cuevas, Program Officer

 Peoria
Angela Bolden,

Executive Director

 Philadelphia
Jessica Collazo, Program Officer

 Phoenix
 Mariana Torres, Assistant Program Officer

 Rhode Island
Claudia Staniszewski, Program Officer

 Sue Leonardi, Program Assistant

 Rural
Emily Avery, Director of Rural Financial Opportunity Centers

Justin Burch, Program Director

Francesca Santos, Assistant Program Officer
 San Diego
Avital Aboody, Program Officer

 San Francisco (Bay Area)
Max Lelu, Assistant Program Officer

Seattle/ Puget Sound

Brian Surratt,

Executive Director

 Tacoma

Mandy Lee, Program Officer
 Toledo
Valerie Moffitt, Director of Financial Opportunities

 Shaulonda Jones, Program Assistant

 Twin Cities
Kumar Balasubrahmanyan, Program Officer

Rachel Speck, Program Officer

Orissa Ramnarine, Program Assistant
 Virginia
Jane Ferrara, Executive Director
Western New York
Julie Barrett O'Neill, Executive Director

Kate Rehban, Program Officer
Dummy table to load table element css