Financial Stability Contacts
Financial Stability Contacts
Financial Stability Contacts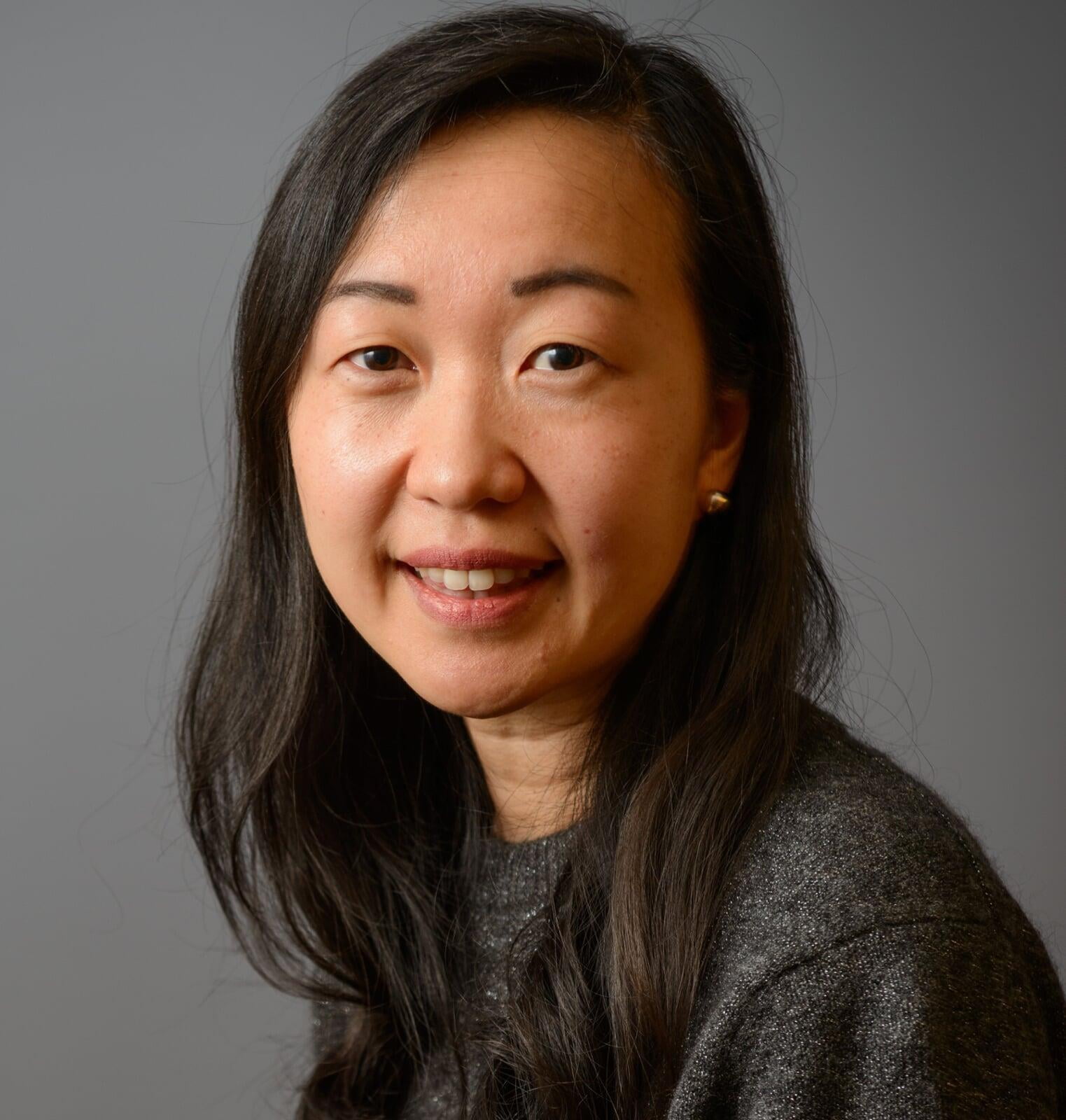 Seung Kim, VP Family Income and Wealth Building

Seung helps LISC offices throughout the country design and establish Financial Opportunity Centers.
She also leads her team to implement and test innovative initiatives such as Bridges to Career Opportunities, with a strong focus on outcomes measurement. Prior to joining our national staff in 2012, Seung was a consultant for LISC Chicago's Centers for Working Families and worked with the national office on FOCs. Seung was also a VP of fixed income analytics for ANB Financial Group, an analytics associate for Performance Trust Companies and a financial coach. She has a bachelor's from Northwestern University and an MBA from Northwestern's Kellogg School of Management.. Laura provides technical assistance and support to LISC's network of over 100 Financial Opportunity Centers. Prior to coming to LISC, she worked with Helen Keller International and has a breadth of experience in program design, non-profit financing and grants management. Laura has a special interest in integrating asset building programs with workforce development initiatives and manages LISC's Twin Accounts credit-building and savings program. She holds a B.A. from the University of Washington and a master's in public administration from New York University. Financial capability and financial products are part of Laura's portfolio, along with the management of several awards and general integrated services delivery.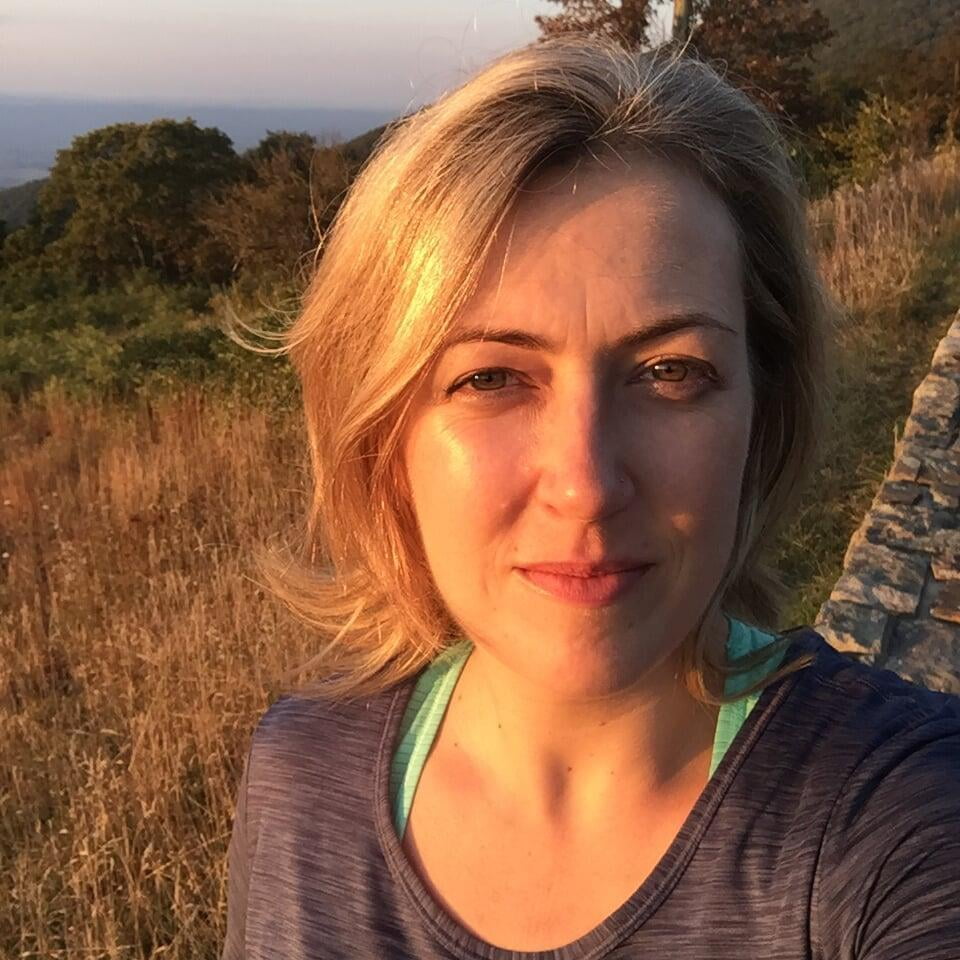 Katrin Sirje Kärk, Director of Workforce Innovations
Katrin supports LISC's Financial Opportunity Center and Bridges to Career Opportunities network and manages employer partnerships and workforce development strategy. After starting her career in communications at PolicyLink, she joined LISC to help grow the FOC and Bridges models, then launched a $32M financial capability grant program at NeighborWorks America, and spent time in Rural LISC collaborating with local partners to expand workforce and asset building innovations in rural America before rejoining LISC's national team in 2019. Katrin earned a bachelor's degree from Barnard College and a Master of Public Administration from the Marxe School of Public and International Affairs at Baruch College-City University of New York. She also holds Economic Development
Financial Professional and Housing Development Finance Professional certifications from National Development Council and was a 2018 Opportunity Fellow with Opportunity Finance Network.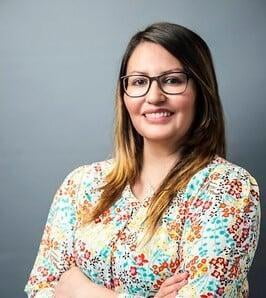 Carolina joined the national team three years ago and she brings over 11 years of experience working in nonprofit. Carolina holds a dual bachelor's degree from the University of Illinois at Chicago in Finance and Management and is a Certified Salesforce Administrator. Carolina supports the FOC network as the System Administrator managing 550 Salesforce users, provides programmatic technical assistance, and manages the network's data of over 100 FOCs.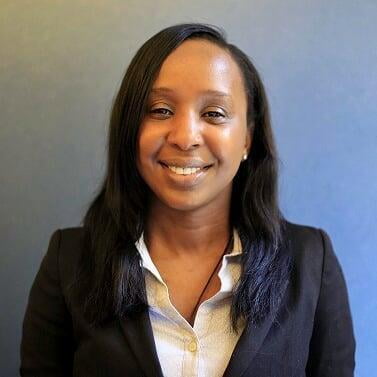 Candi Blake, Assistant Program Officer

Candi supports the Family Income and Wealth Building (FIWB) team by providing a range of grants management and compliance functions. She also assists with implementation and development of the FIWB program initiatives. Candi joins LISC after serving as Program Specialist for the State of New Jersey Department of Environmental Protection (NJDEP), Superstorm Sandy Blue Acres Buyout Program. She also has over 5 years of experience working in the nonprofit sector. Candi has a passion for community action and service. She holds both a Bachelor's of Arts and a Master's degree in Political Science from Rutgers University.Candi is the compliance officer for several grants and supports subgrantee management and billing.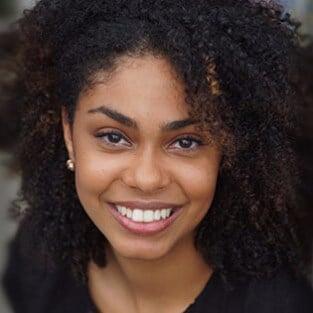 Prior to joining the FIWB team, Jackie was both a data and research intern for the LISC Chicago office and the Adult Learners Programs and Services (ALPS) specialist at Jane Addams Resource Corporation (JARC, a Chicago FOC). Before that she served as a LISC AmeriCorps member facilitating digital literacy and employment services workshops for adult job seekers in Chicago. She received a B.A. in Sociology from Southern CT State University and a master's degree in Urban Planning and Policy from University of Illinois at Chicago. Jackie supports the data efforts of the team as well as grant management and compliance.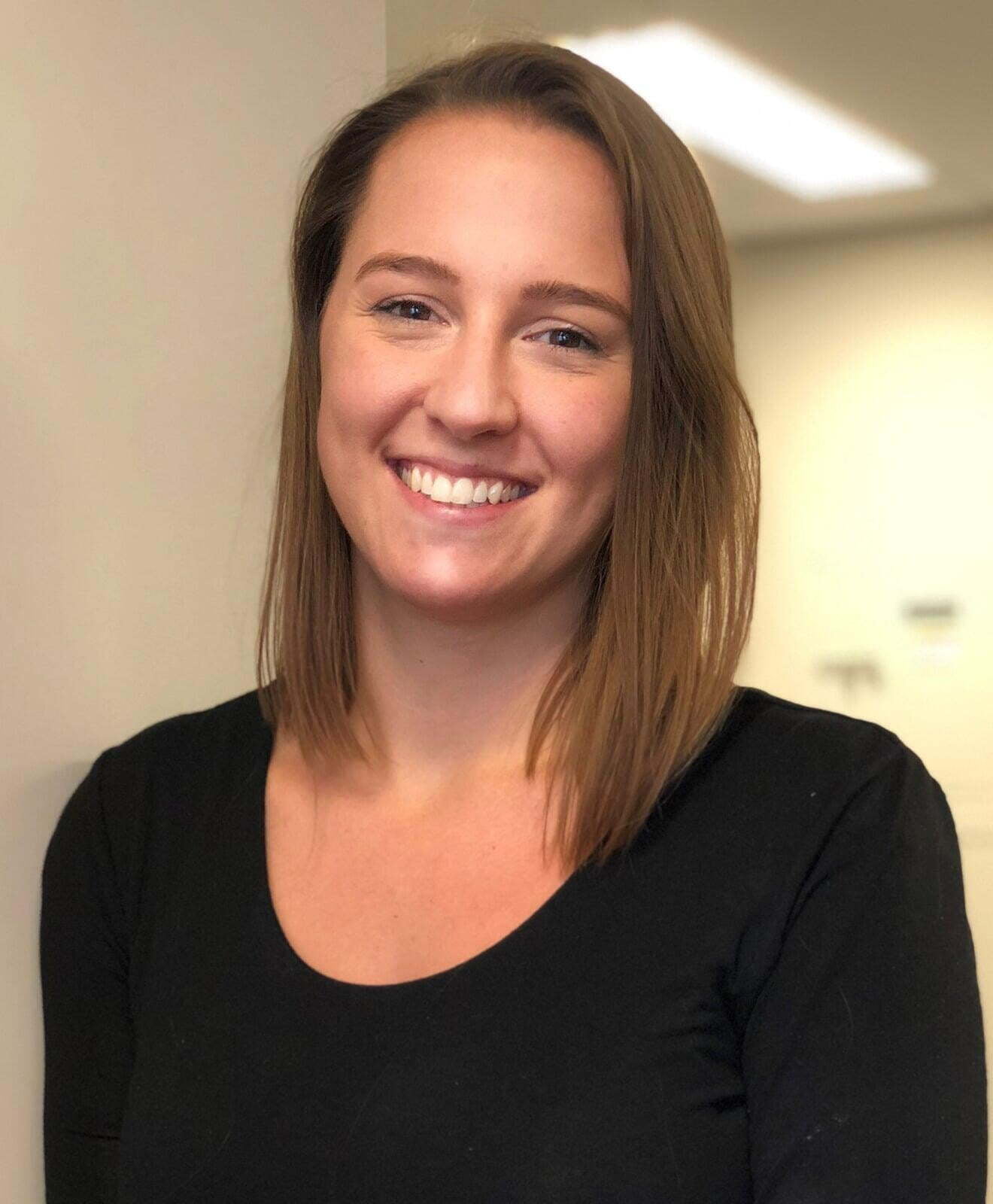 Julia supports LISC's Financial Opportunity Centers and Bridges to Career Opportunities networks. Julia joins LISC from the Corporate Social Responsibility team at Prudential Financial where she led pro bono capacity building programs that connected employee talent to nonprofit organizations and small businesses. She also supported the company's strategy on expanding inclusive employment pathways by building partnerships with nonprofit workforce development programs and internal business leaders. Prior to Prudential, Julia worked at two different nonprofit organizations that focused on financial literacy training and career development programming. She recently completed her Masters in Public Administration with a focus on Public and Nonprofit Performance Measurement from Rutgers University.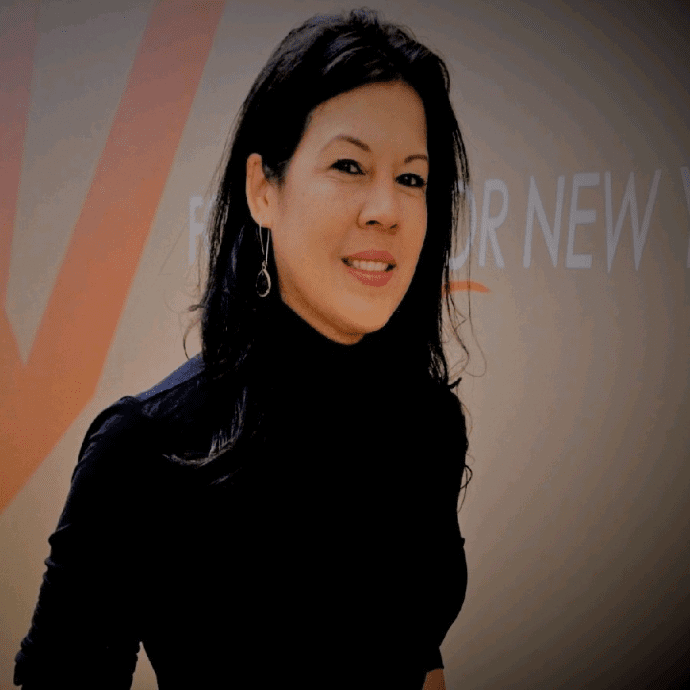 Laine supports grant management, program development, and technical assistance to LISC Financial Opportunity Centers. She has over ten years of experience working in the nonprofit sector, focusing primarily on financial empowerment and microfinance. Laine is a bilingual project manager that enjoys creating collaboration between the public and private sectors to benefit underinvested communities. Before joining LISC, Laine worked at Food Bank for New York City, managing its financial empowerment program planning and execution, expanding programming from a direct service model to a train-the-trainers model in public schools and food banks. Previously, Laine worked at ACCION USA, responsible for its outreach strategy, supporting the lending team, developing partnerships with financial institutions and government agencies to assist entrepreneurs with capital. Laine has interests in the connection between asset-building and microenterprise. She is an alumna from the Zicklin School of Business, Baruch College, and Robert F. Wagner New York University.
Local LISC Office Contacts
 Office Location

 Contact Person

 Atlanta
Amit Khanduri, Program Officer
 Boston
Emily Jones, Senior Program Officer
Charlotte
 Hiba Asalih, Program Officer

Harold Lloyd, Program Officer
 Chicago
Jennifer McClain, Financial Opportunities Director

Sarai Garza, Program Officer

 Cincinnati
Valerie Daley, Senior Program officer
Connecticut
 Farhana Arif, Program Officer

Debi Martin, Assistant Program Officer
 Detroit
Jackie Burau, Program Officer

Karista Gallick, Assistant Program Officer
 Duluth
Lars Kuehnow, Program Officer

 Flint
Connie Brauer, Assistant Program officer 

 Houston
VanNhi Nguyen, Senior Program Officer

Madeleine Chaisson, Program Officer

 Indianapolis
Robert Harris, Senior Program Officer

Natalia Rodriguez Hilt, Assistant Program Officer

 Jacksonville
 Recheal Ikwuagwu, Program Officer

Kathie Silvia, Administrative Assistant

 Kansas City
 Trese Booze, Program Officer

Kelli Hearn , Assistant Program Officer

 Los Angeles
Shona Sen, Program Officer

 Michigan- Statewide
Sonja Dean, Program Officer

 Milwaukee
Patricia Goeman, Deputy Director

Sakuri Fears, Consultant
 New York
Ibrahima Souare, Program Officer

Emily Blank, Senior Program Officer
 Newark
Senia Cuevas, Program Officer

 Peoria
Fred Stewart, Program Officer

 Philadelphia
Jessica Collazo, Program Officer

 Phoenix
 Mariana Torres, Assistant Program Officer

 Pittsburgh
Sarah Dieleman-Perry, Program Officer

 Rhode Island
Claudia Staniszewski, Program Officer

 Sue Leonardi, Program Assistant

 Rural
Emily Avery, Senior Program Officer

Julia Malinowski

, Program Director

 San Diego
Avital Aboody, Program Officer

 San Francisco (Bay Area)
Max Lelu, Assistant Program Officer
 Tacoma

Kiara Daniels, Program Officer

Mandy Lee, Program Officer
 Toledo
Valerie Moffitt, Director of Financial Opportunities

 Shaulonda Jones, Program Assistant

 Twin Cities
Jouapag Lee, Program Officer

Rachel Speck, Consultant
 Virginia
Tracy Leary, Program Officer
Western New York
Kate Rehban, Program Officer
Dummy table to load table element css